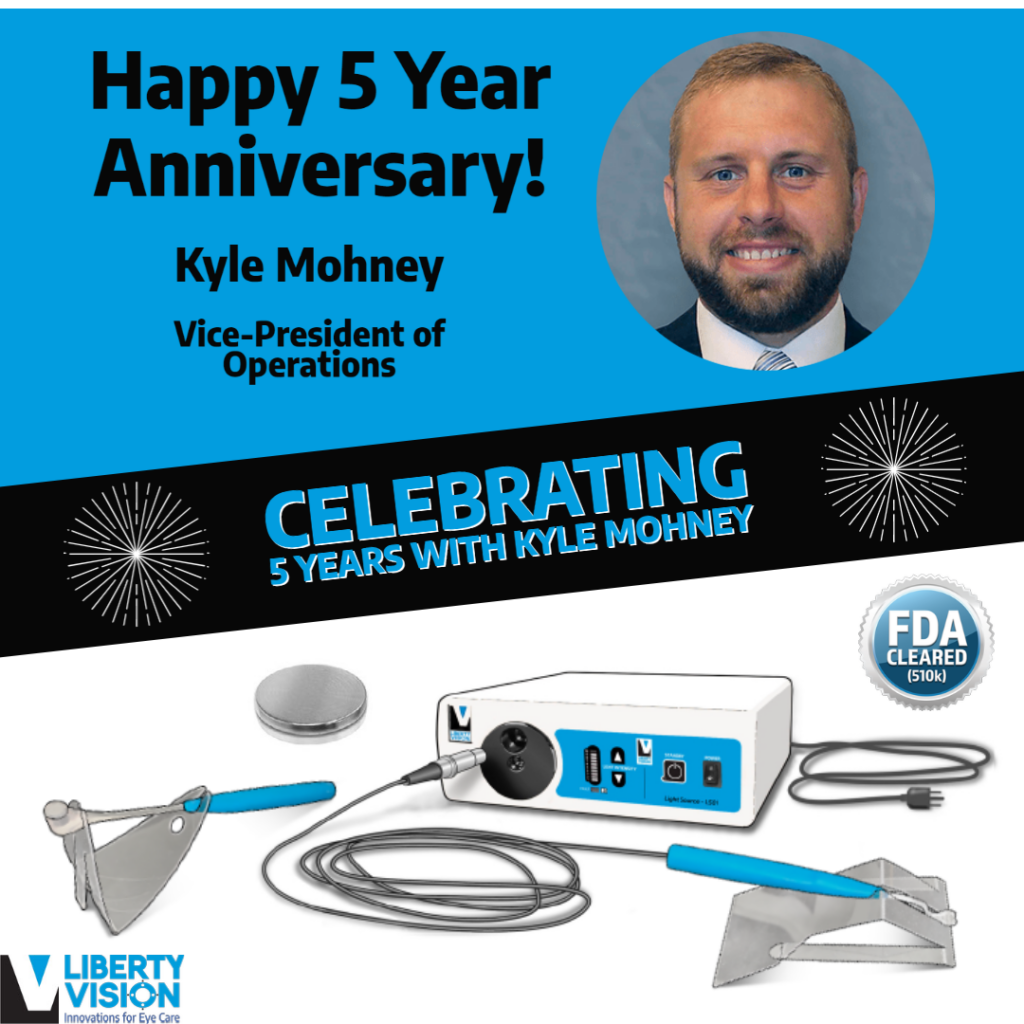 Kyle Mohney, Vice-President of Operations celebrates 5 years at Liberty Vision!
Kyle Mohney is a mechanical engineer with 19 years of experience within the medical device industry. His wide range of experience from the beginning of product development through post-market surveillance and product improvement gives him a broad perspective of the medical device life cycle which is a strong asset for Liberty Vision. Read full bio here
Here are just a few things we have accomplished since Kyle started with us in July 2017…
Developed 7 products and accessories
Received FDA clearance for our radioactive source
Acquired and outfitted our own manufacturing facility
Received our radioactive materials license for our New Hampshire operations
Released 7 products and accessories for sale
Started treating patients!
Kyle says: "What a rewarding and fantastic experience so far! I've learned so much and grown along the way. Can't wait to see what the next 5 years brings!"
We are incredibly excited about the future application of our current and future products and look forward to continuing in Kyle's very capable hands!