Our core group of experts in the fields of ophthalmology,
radiation therapy, radiation physics, industrial design, engineering, systems, information technology, and manufacturing.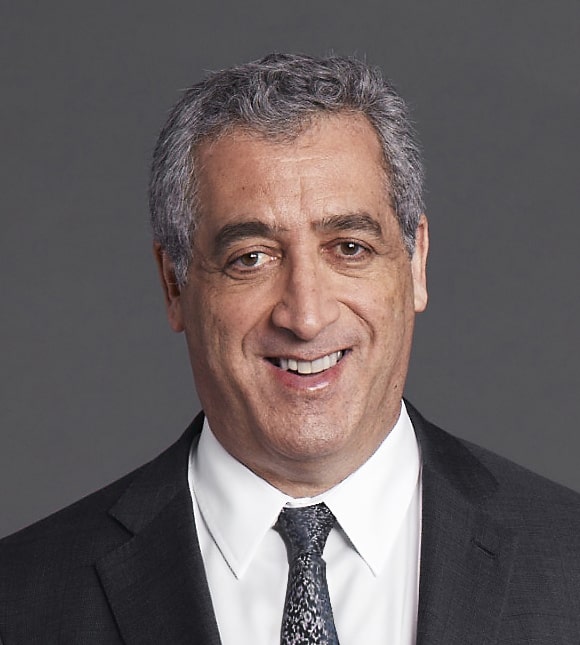 Paul T. Finger, MD
Founder, Chief Medical Officer, Chief Science Officer
An internationally recognized specialist in ocular tumors, orbital disease, and ophthalmic radiation therapy; Dr. Finger has led, participated in and developed guidelines for radiation therapy organizations (The American Brachytherapy Society and the American Association of Physicists in Medicine).
With an eye for innovation, Dr. Finger has developed several improved methods of radiation therapy for intraocular and orbital tumors. For example, Dr. Finger pioneered the use of palladium-103 plaque radiation for intraocular tumors and benign growths. He discovered medications for radiation side-effects and created the first light-assisted ocular radiation implants.  
As teacher, researcher, and clinician, Dr. Finger has taught over 1000 physicians and graduate students over 35 years. He has authored over 350 scientific publications and has given innumerable invited lectures to both professional and academic audiences around the world. His awards include: The Secretariat, Senior and Life Achievement Awards of the American Academy of Ophthalmology.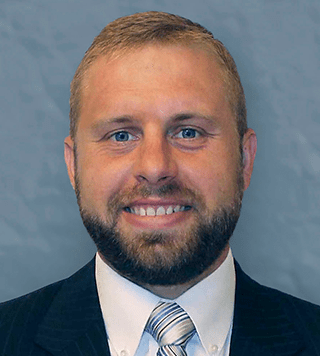 Kyle Mohney
Vice-President of Operations
Kyle Mohney is a mechanical engineer with 20 years of experience within the medical device industry. Past engineering roles within the industry include new product development, product testing, manufacturing, continuous improvement, post-market quality assurance, product failure analysis, and field service.
In 2002 Mr. Mohney joined Stryker Instruments, where he worked with a cross functional team to launch the next generation of the company's flagship product family, System 6. From 2006-10, as a Senior Quality Engineer, he oversaw post market surveillance of Stryker's Neuro, Spine, and ENT products and led several product design improvements. Throughout his 15 years at Stryker Mr. Mohney also mentored several student interns and taught "Quality First, Customers Always" on-boarding classes to new hires.
His wide range of experience from the beginning of product development through post-market surveillance and product improvement gives him a broad perspective of the medical device life cycle which is a strong asset for Liberty Vision.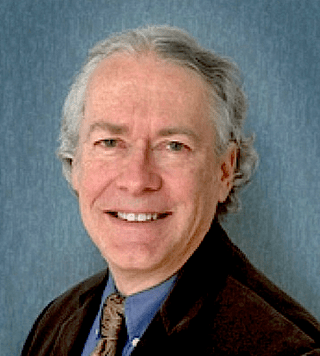 Toby S. Welles
Vice-President of Design and Development
Toby Welles has had rich experience as a consulting industrial designer for over 40 years. In that time, he has designed and developed products in such diverse fields as medical products, helicopters, trains, ergonomic furniture, consumer electronics, computer equipment, cameras, solar products, and exercise equipment.
A graduate of Brown University/Rhode Island School of Design, he founded Design Core in 1986. His firm pioneered and advanced the use of sophisticated 3D computer graphics techniques in the design field, not only for design and development, but for visualization, simulation, educational and advertising purposes.
With many patents as a result of his work, his reputation as an innovator is well established. His broad experience with a wide variety of manufacturing techniques and materials is a knowledgebase that is invaluable as he directs the development of groundbreaking devices at Liberty Vision, where he has applied his knowledge since its inception.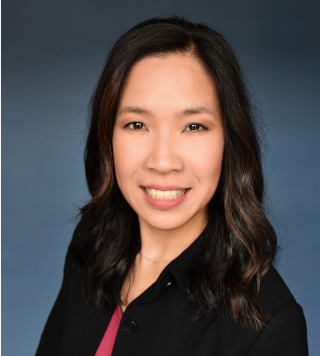 Kim Chin, OD
Director of Clinical Operations
Dr. Kimberly Chin has over 18 years of experience with patients and clinical ophthalmic research. After graduating from Cornell University and receiving her Doctorate in Optometry from the State University of New York College of Optometry, Dr. Chin completed an externship at The Lighthouse, International, and optometric residency in Ocular Disease and Low Vision at the West Haven Veterans Medical Center and Eastern Blind Rehabilitation Center, which serves visually impaired veterans throughout the Northeast region.
Dr. Chin has served as Study Coordinator for the landmark NIH-sponsored Collaborative Ocular Melanoma Study (COMS), multiple clinical studies involving anti-VEGF agents, tumor validation studies for the Ophthalmic Task Force-American Joint Commission on Cancer (AJCC), as well as ongoing clinical research in ocular oncology and ophthalmic radiation. As Study Coordinator, she has been integral in developing study design and protocols, informed consent, and data review and analysis. She has authored and co-authored over thirty peer-reviewed articles in major optometry and ophthalmology journals. She has lectured to residents about the diagnosis and management of eye cancer as well as presented research at internationally recognized optometry and ophthalmology meetings.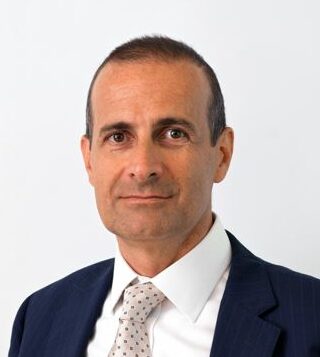 Aldo Peveri
Chief Financial Officer
With over 25 years of experience leading finance, business controlling, business development, operations, IT, and HR in global corporations.
Aldo Peveri has a strong international background as he worked and lived in Italy, Sweden and USA where he covered positions both at local and corporate level in the metal cutting tools and stainless–steel manufacturing industries.
Aldo, a trusted business partner with a strong focus on business improvement and profitable growth, holds a BBA from Bocconi University – Italy, and joined Liberty Vision as CFO in 2022.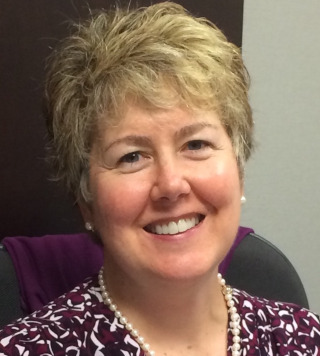 Pamela A. Banks, Esq.
Legal Counsel
Pamela A. Banks is admitted to practice in New York and Connecticut and is an accomplished business attorney with both corporate and law firm experience. With over 27 years of corporate legal experience, she has supported entire business enterprises, providing fully integrated legal counsel and experience in a variety of industries. 
Prior to starting her firm in 2013, Ms. Banks joined Ethan Allen in 1998 and in 2002 she became Vice President, General Counsel and Secretary of the home furnishings retailer and manufacturer, handling legal and business issues and transactions including corporate, contracts, labor and employment, real estate, commercial, and distribution.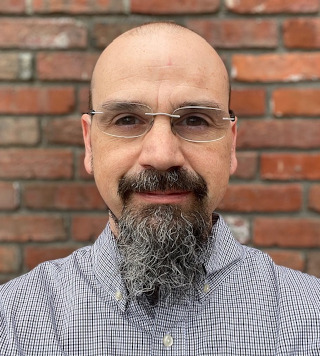 James Blute, CHP
Radiation Safety Officer
Jim Blute is a Certified Health Physicist (CHP) with over 30 years of professional safety and regulatory compliance experience. Mr. Blute has both a bachelor's and a master's degree in Radiological Sciences and Protection from the University of Massachusetts at Lowell. Early in his career Jim worked as a Health Physicist and Radiological Engineer for several nuclear power plants. He also worked for several years as a decommissioning engineer at a former nuclear fuel fabrication facility. He then became a health physicist at one of the world's largest radioactive source manufacturers. Next, he spent 12 years working for a global scientific instrument manufacturer where he became the Health and Safety Manager and Radiation Safety Officer (RSO). In this role Jim was responsible for the safety of over 500 workers at sites with significant hazards ranging from lasers, toxic gas, chemicals, radioactive sources, and x-ray tubes. He was also responsible for product safety design (x-ray, sealed source, and laser), safe use communication, and a customer training program that trained over 500 customers per year at major cities throughout the United States. Mr. Blute now serves a wide range of industries as an independent consultant.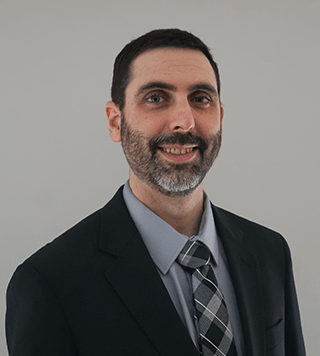 Ken Justice
Director of Engineering and Production
Ken Justice has a broad engineering and project management background spanning the entire product development lifecycle, including requirements development and validation, cross-discipline engineering for production, integration, verification, supply chain management, and risk management.
For more than 25 years, Ken has contributed to and managed projects of all sizes, from individual sprints at startup companies to multi-million-dollar helicopter development programs. As the Director of Engineering and Production for Liberty Vision, Ken leverages this diverse experience to ensure that quality products are efficiently developed, manufactured, and distributed.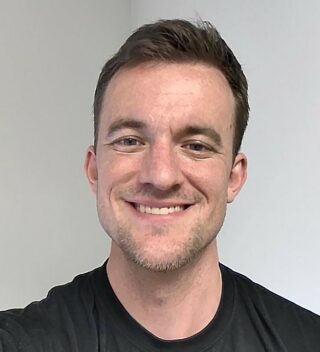 BJ Mumford
Facilities Manager and Lead Technician
BJ Mumford is a versatile implementer, connecting our philosophy, vision, and strategy with boots-on-the-ground execution as our Lead Technician, Facility Manager, and Marketing Content Manager. He has an extensive background in training technical skills in the sports industry (basketball), as well as a wide spectrum of experience across several industries in marketing, sales, and facility management.
BJ holds a B.S.S in Coaching from the United States Sports Academy, as well as Level 2 TAGteach certification, Radiation Safety, and HIPAA certifications.
Scientific Advisory Board Members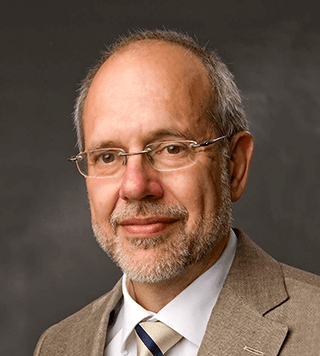 Wolfgang AG Sauerwein, MD
Radiation Oncology – Medical Physics
Wolfgang Sauerwein MD is an internationally, recognized radiation oncologist from Essen, Germany. As Professor and Vice Chair of Radiation Oncology at the University of Duisburg-Essen, he has had extensive experience with beta-irradiation, brachytherapy, charged-particles, radiation protection and dosimetry. His world-wide contacts in radiation therapy has proved invaluable to LV Liberty Vision. His extensive knowledge is reflected in the over 400 papers, chapters and presentations he has written and presented around the world. He is currently a principle investigator for a 30 center, international big-data SORRT registry study of ophthalmic radiation side-effects. Liberty Vision can think of no one more qualified to help guide us within the world of radiation therapy; particularly in Europe and Japan. Dr. Sauerwein will coordinate physical testing and help with a European trial for CE if needed.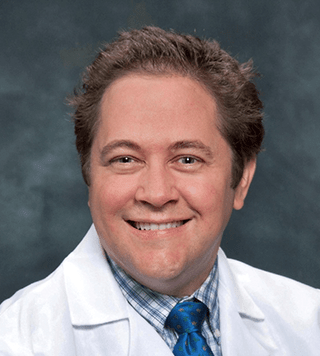 Mark J. Rivard, PhD
Medical Physics, Dosimetry and Radiation Safety
Dr. Rivard is Medical Physicist at Rhode Island Hospital in Providence RI and an Adjunct Professor of Radiation Oncology at the Warren Alpert Medical School of Brown University. He is a clinical medical physicist with internationally-recognized expertise in brachytherapy dosimetry. He has championed this treatment modality within the AAPM, ABS, ASTRO, and ESTRO societies through numerous board appointments, committee assignments, and task group chairmanships. Dr. Rivard is a Council Member of the National Council on Radiation Protection and Measurements, serves on radiotherapy editorial boards in leadership roles specific to clinical medical physics, and has received substantial extramural support for his various research programs. He has partnered with several radiotherapy companies to develop novel treatment devices for advancing patient care.