Liberty Vision Presents The iWand®
Liberty Vision Presents TheiWand®
Liberty Vision Corporation has designed and manufactured an FDA 510(k) cleared high-dose-rate beta radiation disc source (the LV Y-90 Disc).  To facilitate disc placement on the eye, two FDA Class-I hand-held devices are available: iWand A (for Anterior placement and iWand P (for Posterior placement). 
Each was specifically designed to safely optimize episcleral application of the LV Y-90 Disc.
KEY FEATURES: 
Extraocular, minimally invasive 
Hand–held applicators facilitate radiation placement 
Accurate, reproducible source positioning 
Minimal side scatter to healthy tissues 
A single-use quick treatment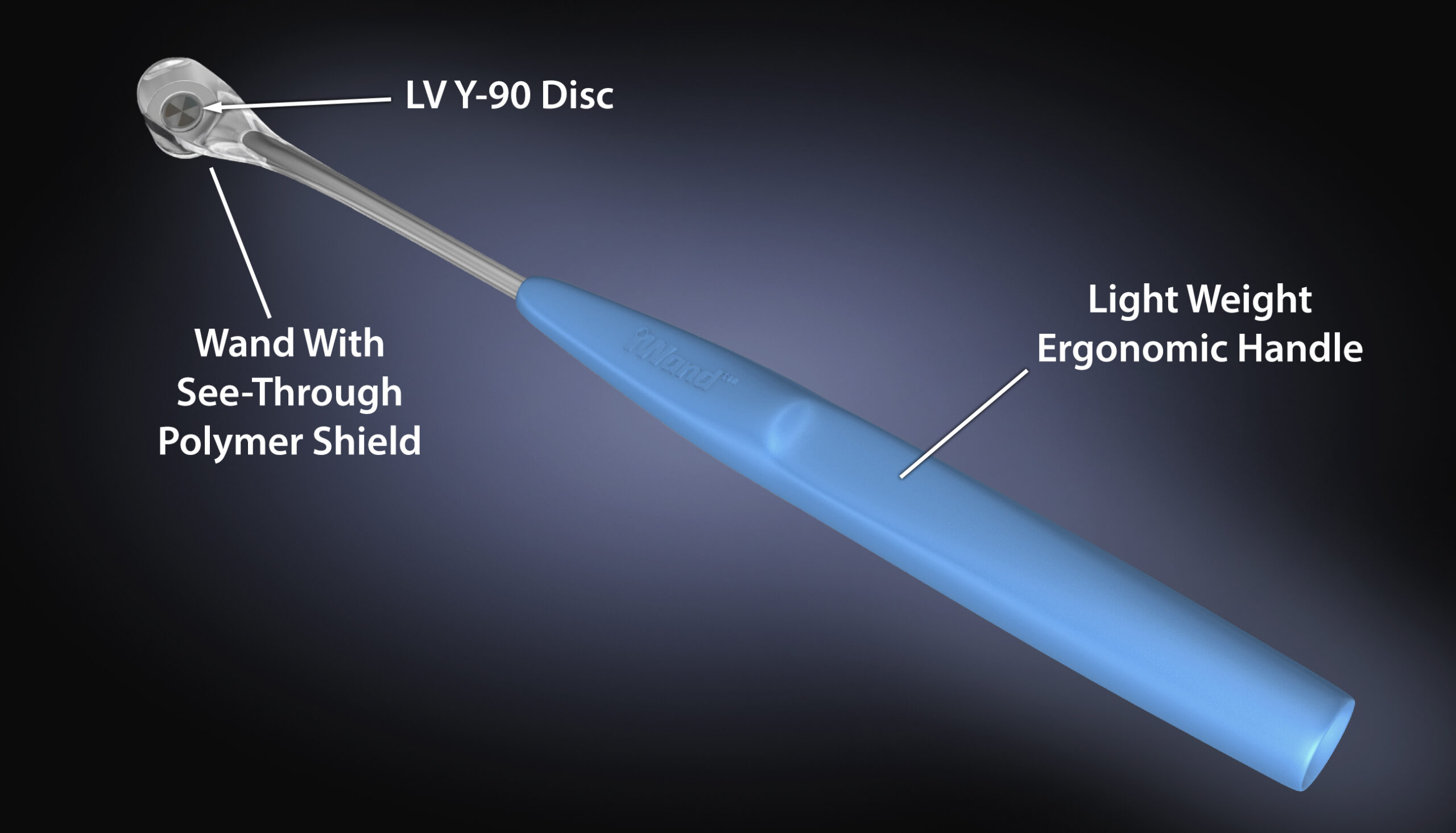 The iWand A was designed for episcleral radiation of anterior segment ocular diseases. The superlight iWand A radiation applicator can be directly applied to the anterior ocular target, with or without prior surgery. This complete system has been designed with safety and efficacy in mind.
The anterior segment applicator features an advanced see-through polymer that shields the surgeon from radiation exposure, while allowing a view of the ocular target during treatment. Each iWand A hand-held applicator is pre-sterilized and individually packaged for single use. This unique Liberty Vision system offers unique and helpful features. The LV Y-90 disc short half-life is relatively safe for the environment and facilitates disposal.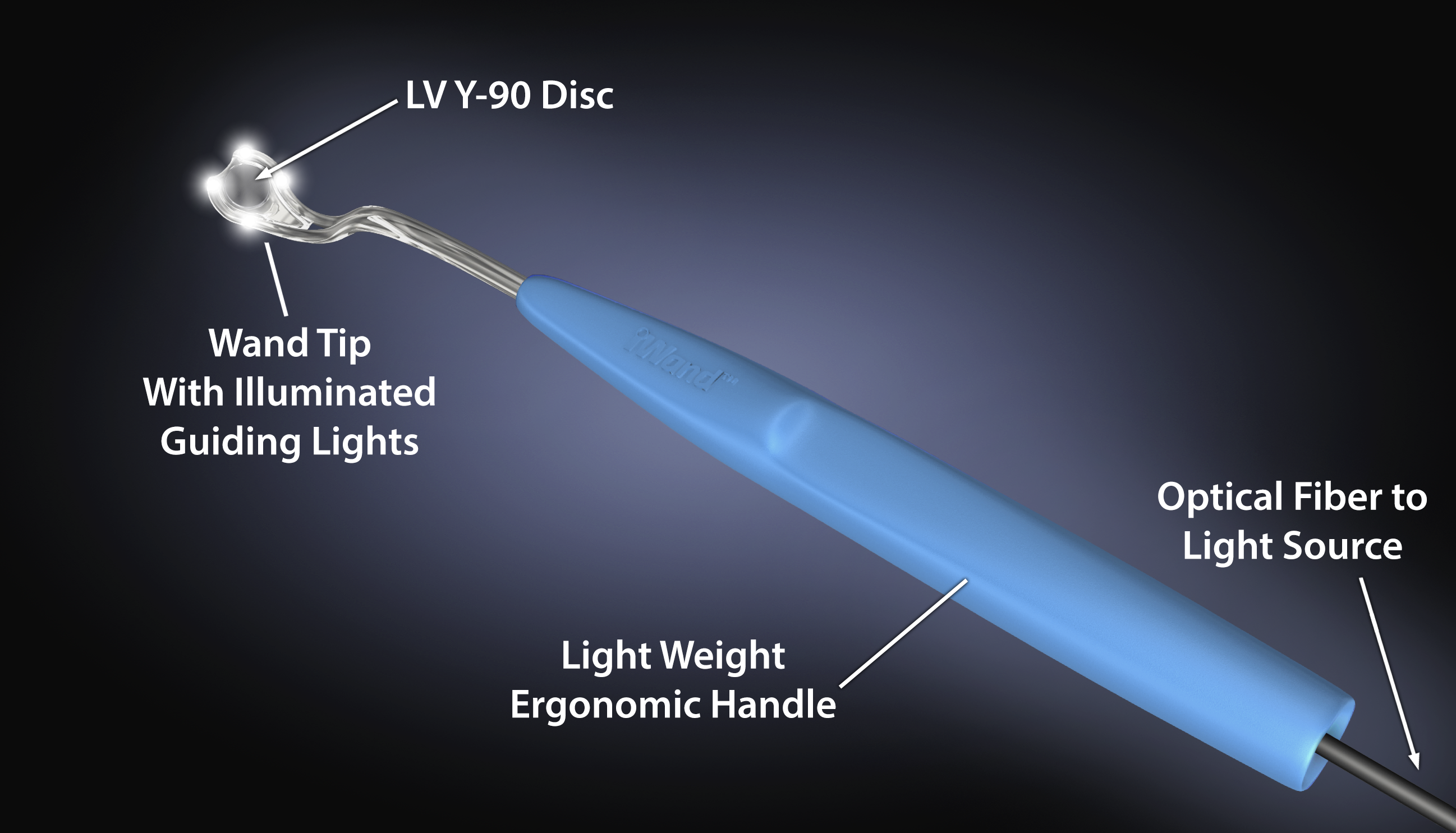 The iWand P has been specially designed for episcleral treatment of posterior ocular tumors and benign growths. Optimized for extraocular placement of beta radiation, the iWand P holds the patented LV Y-90 Disc. Posterior ocular brachytherapy with our system is extraocular. Therefore, it requires minimal surgery for exact placement. Liberty Vision makes viewing of the disc behind the eye possible by incorporating four surrounding and thus guiding lights around the LV Y-90 Disc. Utilizing ophthalmoscopy (indirect or photographic) to view those four lights during implantation, the surgeon positions and localizes the disc over the targeted zone. The iWand P lights circumscribe the target, and offer direct, recordable confirmation of LV Y-90 Disc's location during treatment. Like the anterior model, each superlight iWand P is individually packaged and sterile for single use.